Subway Should Sue Jared Fogle!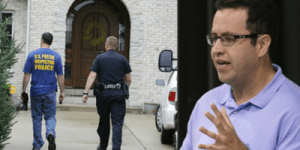 Jared Fogle, the former Subway pitchman, has reached a plea deal admitting to handling child pornography and having sex with a minor. He has agreed to serve between five and 12½ years in prison.
Based upon this morning's news, I believe Subway has the legal right to sue Fogle for breach of the moral clause in his contract and demand Fogle return all payments made to him since 2000.
In almost all contracts between companies like Subway and a pitchman like Fogle, there exist what is called a morality clause. The contractual language found in morality clauses require Fogle not to break any laws or otherwise bring disrepute, contempt or scandal to Subway.
In my opinion, by pleading guilty to these child porn charges, Fogle has now exposed himself to be sued by Subway for breach of contract. Whether or not Subway decides to do so is an entirely different issue.
There are two main issues behind Subway's next decision. First, there's the question as to whether or not Fogle has the money and ability to pay civil damages. Second, Subway may desire to avoid unnecessary publicity. By avoiding liability it can start taking steps to put their relationship with Fogle behind it. Only time will tell which path Subway will take.
Another Recent Morality Clause Case
If you recall, another recent morality clause case made news. This involved news anchor, Brian Williams. He was accused of embellishing and even fabricating his efforts and reporting in journalism.
In the Williams contract the morality clause read:
'"If artist commits any act or becomes involved in any situation, or occurrence, which brings artist into public disrepute, contempt, scandal or ridicule, or which justifiably shocks, insults or offends a significant portion of the community, or if publicity is given to any such conduct . . . company shall have the right to terminate."'
If a morality clause existed in the Fogle contact with Subway, and I think it did, then the company should hold Fogle accountable for his wrongful and even illegal conduct. Hopefully, such a clause was drafted in a thorough fashion providing for the return of all monies by Fogle to Subway.
Posted By
Jackson & Wilson