Oscar Pistorius Sentenced to a Maximum Five Years in Prison
[Update: October 21, 2014]
Oscar Pistorius sentenced to a maximum five years' imprisonment for culpable homicide in the death of Reeva Steenkamp [read more…]
[Update September 12, 2014]
Oscar Pistorius is found guilty of culpable homicide, the South African term for unintentionally, but unlawfully, killing a person. His sentencing starts on October 13th. Click here for more details.
[Update September 11, 2014]
According to Judge Thokozile Masipa, Pistorius did not intend to kill Steenkamp.
The judge did say Pistorius was "negligent," and then adjourned for the day. To me, this suggest that she is going to find Pistorius guilty of culpable homicide.
Unlike murder, South African law does not provide for a minimum sentence for culpable homicide and the judge will decide if Pistorius is sentenced to jail for Steenkamp's death.
What's amazing to me is the judge stating that although Pistorius fired four bullets into the bathroom, he did not foresee the possibility that he would kill a person behind the door. This just doesn't make any sense. What did Judge Masipa think Pistorius was doing? I guess we'll find out tomorrow when she finishes her findings.
In any case, the judge also stated that the evidence supported the position that Pistorius believed the person in the bathroom was an intruder, but that this belief was irrelevant to the case.
Many people are not aware of the fact that in addition to the murder trial, Pistorius also faces three weapons and ammunition charges. He did not have proper licenses re the ammunition and faces up to 15 years in prison if found guilty.
Pistorius is also charged with recklessly firing a gun in public on two different occasions. The maximum jail sentence is 5 years per charge.
It's hard for me to comprehend why the complete sentence wasn't handed down in a single hearing so it appears we'll have to wait until tomorrow for the final ruling of judge Masipa and to learn if Pistorius serves any time behind bars.
I'm curious, what do you think should happen tomorrow? Share your comments below.
---
My earlier blogging of the Pistorius | Steenkamp murder trial
Oscar Pistorius is an Olympic and Paralympic athlete and was one of South Africa's most popular athletes. His girlfriend, Reeva Steenkamp, graduated from law school and was a model. On February 14, 2013, Steenkamp was tragically shot dead by Pistorius. [Read daily updates below]
Known to the world as the "Blade Runner," Pistorius has won six Paralympic gold medals and was the first double amputee runner to compete in the Olympics. Steenkamp was scheduled to star in a TV reality show and was on the cusp of becoming a celebrity in her own right. She had graduated from the Nelson Mandela Metropolitan University in 2005 with a Bachelor of Laws and hoped to be a qualified legal advocate by the age of 30.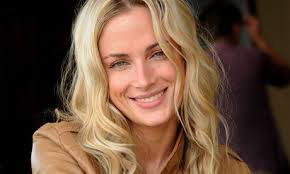 Early in the morning on Valentine's Day in 2013, Pistorius pointed his 9mm Parabellum pistol towards an upstairs toilet room and fired four bullets through the locked door. He says he thought he was protecting both himself and Steenkamp from a burglar. The prosecution says the two were having a fight and while Steenkamp was hiding behind a locked bathroom door screaming for help, Pistorius murdered her. He is also facing several weapons-related charges.
A good summary of the charges and South African legal system can be found here.
In this post, I will share updates and legal commentary from my perspective of an American trial lawyer. I invite your constructive thoughts and comments below.
Please note that there is a 10 hour time difference between South Africa and Southern California. The trial is being televised and you can watch it in real time here.
Please review these links for a general overview of the facts, people and trial:
Who is Judge Thokozile Masipa?
Oscar Pistorius on trial: Explore each side's case
Summary of South African Legal System
I'm also sharing daily updates on Twitter. You can follow me here @MitchJackson and I'm using hashtag #Pistorius (real time tweets below) in my updates and commentary.
_________________________
Daily Updates
End of Updates
Well, sometimes life gets in the way of blogging and in our case, we were just ordered out to start a two week trial. Because we always give 100% of our time and attention to our clients, it appears that the Pistorius trial will in all likelihood be concluded before our trial is over. Most of the updates we've reviewed on CNN are up-to-date and accurate and so we recommend you click here and use the search term "Pistorius" or "Pistorius Trial" for the latest updates.
We hope you found our earlier updates and commentary useful. Thanks for your understanding!
March 20, 2014
The prosecution asked to continue the case to Monday to reexamine evidence. To raise money for legal bills, Pistorius is selling his house. This is the same house where he admits shooting Reeva Steenkamp.
March 19, 2014
Prosecutor Gerrie Nel announced that the prosecution intends to rest early next week. After already calling 18 witnesses in the past 13 days, Nel said the prosecution has only 4 or 5 more witnesses.
According to reports, Nel's statement shocked the courtroom.
I expect Pistorius' legal team to ask for the case to be discharged (thrown out) once the prosecution rest. I don't expect the judge to grant the defendant's motion and if my sources are correct, there's a good chance Pistorius will take the stand and testify next week.
March 18, 2014
Using lasers, ballistics expert, Police Capt. Christian Mangena, testified police tracked the path of the bullets that Pistorius fired through a door. The height of the four holes ranged from 93.5 to 104.3 cm above the floor.
Mangena also testified that they measured Pistorius' height with and without his prosthetic legs. Without his prosthetic legs, Pistorius' elbow height is 96 cm. The implications of Mangena's testimony should become more clear tomorrow. Stay tuned.
March 17, 2014
Sean Patrick Rens is a gun dealer who legally sold guns to Pistorius. Today Rens testified that Pistorius answered the pre-purchase questionnaire correctly and knew gun safety laws.
Why is this important?
Well, Pistorius and his lawyers must prove that Pistorius made a reasonable mistake in shooting Reeva Steenkamp. Because of the answers in the questionnaire, Rens testified that (1) Pistorius knew it was illegal to shoot at unknown person breaking into your house and (2) illegal to shoot a person if burglar bars separate you from the other person. He furthermore added that Pistorius knew it was legal to shoot at someone if there is no protection (the bars for example) and you are approached or attacked with a weapon. None of the factors makings this shooting, assuming Pistorius' version of the case is accurate, legal.
In my opinion, another bad day for Pistorius and from a legal perspective, good day for the prosecution and the Steenkamp family.
March 14, 2014
Pistorious' defense came out swinging today and scored several points. The testimony of the 13th witness in the case, then commanding officer and former police Col. G.S. Van Rensburg, may have left the judge with the impression that the police investigation was done in an unprofessional fashion.
Rensburg testified that a police ballistics expert handed Pistorius' gun without wearing gloves. He further testified that one of Pistorius' valuable wristwatches disappeared from the bedroom. Rensburg was so concerned with one of his people stealing the watch that he "body searched" his fellow officers, their bags and their vehicles but came up empty handed.
On cross, Rensburg said he ordered the bathroom door to be removed from the house and taken to his office because, "The door is the most valuable evidence because the deceased was behind the door." This was not done until about a month later.
The crime scene investigation and this witness' credibility was further damaged when he told the court that after three decades of employment as a police officer, he resigned after being criticized for how he handled the door incident.
My thoughts are that if this were a jury trial, these issues would be a really big deal. But, because this is a court trial, unless the defense can show that one or more of these issues actually tainted evidence, then it probably will not have the same impact with the judge.
March 13, 2014
While bloody and gruesome images were shown in court, Pistorius vomited. His defense lawyer also cross-examined a police expert attempting to discredit his earlier testimony about the bathroom door.
March 12, 2014
In my opinion, the highlight of today's testimony came from South African police forensic expert, Colonel J.G. Vermeulen. Because of the type and location of marks on the door, he testified that Pistorius was not wearing his prosthetic legs when he knocked down a locked toilet door with a cricket bat to reach his shot girlfriend, Reeva Steenkamp. Pistorius early said he was wearing his prosthetic legs at the time.
The door was brought into court and use to make his point.
March 11, 2014
Expert Gert Saayman did the autopsy on Steenkamp. He confirmed two important points during his testimony today.
First he confirmed that in his opinion, Steenkamp had eaten about two hours before she died. This is different than the version presented by Pistorius. Furthermore, Saayman , testified that Steenkamp could have screamed after the first two bullets hit her.
He said from the witness stand, "I think it would be somewhat abnormal if one did not scream when sustaining a wound of this nature." Earlier Pistorius' lawyers argued that after being shot, Steenkamp would not have been able to scream.
March 10, 2014
During his murder trial today, Pistorius broke down and vomited in court Monday as pathologist, Gert Saayman, testified about Reeva Steenkamp's injuries. Saayman confirmed that Steenkamp died from multiple gunshot wounds.
According to Saayman, she was shot in the head, arm and hip. All shots were fired through a locked door of the toilet room.
So far, I feel the most damaging testimony in the trial is from neighbors who said they heard yelling and screaming before the shots were fired. I also believe additional persuasive testimony as to Pistorius' guild may be the testimony by security guard, Pieter Baba, telling the court that when he spoke with Pistorius (right after the gunshots), Pistorius told him "everything's fine" or "everything's OK."
March 7, 2014
During trial today, evidence was presented that Pistorius and at least two neighbors made the first phone calls to security after the shooting. The defense will be using these phone records to establish a timeline of the events.
The prosecution presented evidence of Pistorius telling security guards that everything was fine when they first arrived. Because the guard saw Pistorius carrying Steenkamp down the stairs in his arms, this statement wasn't interpreted as being a denial but probably one made out of shock. Again, I don't think this really helped the prosecution.
A former girlfriend of Pistorius, Samantha Taylor, was also called to the stand. She shared testimony that Pistorius cheated on her with Steenkamp. This doesn't appear to be relevant to me.
What is relevant and possibly favors the defense (remember, Taylor is a prosecution witness), is that she also testified Pistorius slept with a pistol on his bedside table or on the floor beside his prosthetic legs. She even testified that while staying over at Pistorius' house, he once thought he heard an intruder.
She testified he work her up when he heard something hit the bathroom window and asked if she heard it too. He also woke her up other times when he heard a noise.
Obviously this seems to support the fact that Pistorius was aware of the threat of someone breaking into his home. Whether or not that was the case on the night of the shooting is another story.
Taylor testified about Pistorius also firing a gun through the sunroof of a car once while driving out in the country with her. Again, this may show a reckless disregard for firearm safety but here in the United States, such testimony probably wouldn't be allowed. The probative value is outweighed by the prejudicial impact.
Again Dr. Stipp, the neighbor and first person to arrive at the scene after the gunshots were fired, is quoted as testifying that Pistorius said, "I remember the first thing he said when I got there was, 'I shot her, I thought she was a burglar and I shot her'"
Possible Prison Sentence
As I understand it, in South Africa, a premeditated murder carries a mandatory life sentence, with a minimum of 25 years. Pistorius also could get five years for each gun indictment and 15 years for the firearms charge.
If he isn't convicted of premeditated murder, Pistorius could face a lesser charge of culpable homicide, a crime based on negligence, and could be looking at up to 15 years.
No self-defense is being claimed by Pistorius. He is claiming to have been mistaken about his need for self-defense. While never denying he shot and killed Steenkamp, he is denying he intentionally, unlawfully killed her.
March 6, 2014
The prosecution called witness Johan Stipp, a neighbor and doctor, who was first at the scene. He testified that he went to the Pistorius residence after hearing shots fired. He testified when he arrived at the bathroom, he saw Steenkamp mortally wounded. Pistorius was crying and praying for her to live.
Stipp told the court, "I remember the first thing he said when I got there was, 'I shot her, I thought she was a burglar and I shot her."
Earlier in the trial the prosecution presented two witnesses arguing they heard Steenkamp screaming. In rebuttal, defense attorney Roux argued it was Pistorious who they heard screaming after he realized who he shot was not a burglar.
To try and show that Pistorious was indeed the person earlier witnesses heard screaming, Stipp was cross-examined by Roux. He asked Stipp: "That person after the shots would not have been able to scream. That person would be nonresponsive, does that make sense to you as a medical doctor?"
"It does," Stipp replied.
In response, the prosecution interjected, saying Steenkamp could have screamed after the first shot. Earlier in the trial, prosecutor Gerrie Nel, told the court through an expert report that of the four bullets fired toward Steenkamp "the fourth bullet hit her in the head. She then died." More details here.
March 5, 2014
During today's testimony, Pistorius' friend, professional boxer, Kevin Lerena, took the stand and described how a gun went off that Pistorius was holding while he, Pistorius and two others were having dinner at a restaurant. He further stated that Pistorius asked him to take the blame.
For me, one highlight as a trial lawyer was listening to Pistorius' defense attorney, Barry Roux, doing a masterful job of cross-examining witness Charl Johnson about whether or not his "independent" statement about what he heard that night was credible. Apparently, in South Africa, lawyers are allowed to "argue" their case while "asking" questions. Very effective indeed.
In fact, I thought Roux was so effective that he may have established reasonable doubt on the facts and issues testified by Johnson and his wife. Only time will tell if Roux's cross will have an impact on how Judge Thokozile Masipa interprets and weighs the evidence.
March 4, 2014
Testimony continued with the questioning of Pistorius' neighbor, Michelle Burger. She broke down and cried. Pistorius' defense attorney, Barry Roux, attacked Burger's credibility, accusing her of using her husband's statement to craft her own.
Very damaging testimony- A second witness and neighbor testified she also was awoken by shouting. Estelle van der Merwe said she heard loud voices that went on for about an hour and put a pillow over her head to try to get back to sleep. She said she heard four sounds but could not be sure what they were. [commentary- if the judge believes a fight was ongoing for the period of time of an hour before the shooting, then this may give her good reason to find in favor of finding that the shooting was a result of rage and not an accident].
Burger's husband, Charl Johnson, was the third witness to take to the stand today. He testified that the "intensity and fear in (the woman's) voice escalated and it was clear that her life was in danger." He further testified, "That's when the first shots were fired. I remember hearing a succession of shots," Johnson said. "I heard the lady scream again and the last scream faded moments after the last shot was fired."
March 3, 2014
Pistorius neighbor: 'Bloodcurdling screams' the night of the killing
Oscar Pistorius trial: South Africa's legal system in the spotlight
Posted By
Jackson & Wilson