Christopher Jordan Dorner, Revenge Plot Against the Los Angeles Police Department, Civilian Injuries and Police Misconduct
The manhunt for Christopher Jordan Dorner is in its second week. The renegade ex-cop is accused of killing three people in a revenge plot targeting the Los Angeles Police Department.
This is truly a tragic situation for all concerned. Hopefully Dorner will be captured and held accountable for his alleged crimes.
But there's more to the story that bothers us. We think it would bother you too if your family was involved.
Innocent Victims Shot
We're talking about the cases of mistaken identity resulting in police shooting two women in a sleepy Torrance housing tract and another person fired upon by Torrance police responding to the first shooting.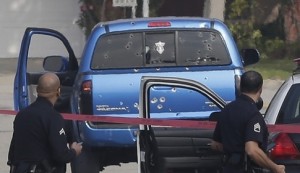 None of these people were suspects, made threatening gestures to police officers or had weapons. All were civilians, just like us, lawfully driving down a public street.
In the first double shooting, two women were in a blue truck delivering newspapers in the early morning hours. They did not confront the officers and did not have any weapons. They didn't even know the police were in the area.
When the police saw the truck they thought it was the suspect's truck. They didn't confirm who was driving (the two women looked nothing like the suspect) and instead fired their weapons.
In the second instance, an innocent victim, a man, was shot at for driving a similar blue truck. Again, the officers failed to identify the driver before pulling the trigger. Fortunately, he escaped unharmed.
While we understand everyone is on edge because of this suspect's background and threats, this doesn't give anyone the right to shoot a blue trucks. In both cases the police department can and should be held responsible for the harm and damages they caused these three people. This trigger happy conduct isn't the way trained police officers are trained to act. There is no excuse and the public deserves better.
Being a police officer can be a very challenging and dangerous profession
Most men and women become officers to serve the public and help local citizens. Others see this occupation as a natural extension of time spent in the military and a nice long-term career with benefits. Either way, our thanks and gratitude go out to all officers serving and protecting.
It's a dangerous job. We get that.
But, police officers are human beings. No two are alike. As with any profession, you get the good with the bad and when this happens in law enforcement, victims of police misconduct have rights.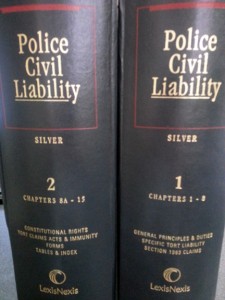 When police officers commit intentional torts against the general public, they can and should be held accountable for their wrongful conduct. When intentional bad acts take place, a police officer's employer (city, county or state) may also be held responsible.
In some situations, this concept applies to police officers acting negligently or recklessly. That being said, the police have remarkably fewer duties to act reasonably under the law than the general public. One of the big questions to ask in each case is whether or not the officer's wrongful conduct is outside the scope of their employment? Was it intentional, reckless or simply a good faith mistake and part of the job?
Theories of liability that we have reviewed and asserted on behalf of injured civilians include those relating to false arrest or imprisonment, misuse of weapons, assault and battery (which includes police dogs), malicious prosecution, and violations of Section 1983 and other Federal Civil Rights Actions.
Difficult Cases
Frankly, it's tough for victims to prevail in these cases. The barriers are high and public opinion, including that of police agency Internal Affairs and the District Attorney's Office can be challenging roadblocks to a successful civil prosecution of police wrongdoing. Having said that, if the harm is real and tragic such as a wrongful death, and the evidence is strong (many witnesses or video tapes), a civil lawsuit for police misconduct can be brought and successfully won.
Example: $5,500,000 Police Misconduct and Excessive Use of Force Wrongful Death Verdict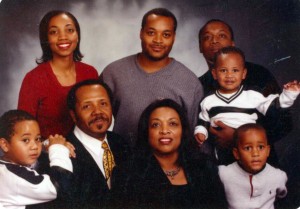 Here's an example of a real life police misconduct case. It took 5 years to litigate the case. A case that came our way and that we agreed to handle only after the Cochran Firm ( Johnnie Cochran/ OJ Simpson fame), rejected it.
Here's what happened…
Our clients' adult son was veteran of the Persian Gulf War. After the war, he arrived home with a previously undiagnosed disorder resulting in him "not being himself" once or twice a year. These episodes would last 4-5 days each. The rest of the year our clients' son was normal and well liked by all who knew him.
He spent time serving in his church as did his parents. He coached youth basketball and took care of his two wonderful children. By all accounts, he was a great guy, a good role model, and fun to be around.
During these rare episodes, he would stop eating, talking, and interacting with others. He was never violent or threatening. He would just sit, stand or sleep. It almost was like he was in deep thought.
When he did stop eating and drinking liquids, he would become dehydrated. His parents would worry about his health and take him to the hospital for help. This situation was very manageable and had been going for more than 10 years until the night of this incident.
On the night of this incident, our clients' son was experiencing day 3 of this condition. Earlier in the week our clients' had picked up their son from his home and taken back to their house so they could help take care of him just like they had in the past. It was just easier. He could stay in his old room and his mother could try and cook and feed him until the episodes passed.
During this particular episode, his condition worsened and his loving parents decided it was time to get their son to the hospital. He refused to go. He didn't want to leave his room.
The elderly parents couldn't force their son to the go with them to the hospital and so they called 911 for help. The call went out as a Welfare and Institutions Code Section 5150 call and police officers arrived. Rather than helping our clients and their son, here's what happened next according to court records.
According to the trial transcript, one of the first deputies to arrive at the home asked to come in. Once inside they asked the father to bring his son out of his bedroom and into the living room. The father complied.
While the deputy already inside the house stood before the family and talked with them about transporting their son, two other deputies approached from behind and without warning or provocation, grabbed our clients' son from behind and tried to push him down on to the floor. One deputy put his arms around our clients' son's neck to try and choke him out. All four men eventually ended up on the floor. The officers testified that our clients' son never threw a punch or resisted arrest. He just "wasn't being cooperative".
While on the floor the mother testified she heard a noise come from her son while he lay face down with a large officer on his back with all of his weight and one knee pressed against her son's neck. After cuffing their son, the clients remember the officers hog tying their son and carrying outside on to the front lawn. He died minutes later.
Neighbors told our investigators that they saw and listened to officers standing around in a circle afterwards comparing stories and joking.
When the trial was all said and done, the jury got it right and found in favor of our clients. The jury awarded our clients and their two young grandchildren $5,500,000. This wrongful death verdict was rendered after the defendant withdrew all settlement offers before the trial started.
It took almost 5 years of expensive and time consuming litigation, including a two week long jury trial, to get justice for our clients. But because the facts and law favored our clients, we remained committed to their case and helped them obtain some level of justice for what happened to their adult child.
Posted By
Jackson & Wilson