I know I need a lawyer but I first want to learn more about personal injury, wrongful death and the best way to find a good lawyer
It can be very challenging to find a good lawyer
The fact of the matter is that it can be extremely challenging for people who need a lawyer to know how to find an experienced lawyer they can trust. With more than 1,000,000 lawyers in the United States (20% of them are located in California), it can be an overwhelming task to know where to start. After all, some lawyers write contracts and others practice bankruptcy law. Others handle nothing but criminal defense while some focus on estate planning. Some even do a little bit of everything.
You need a specialist who focus their practice on helping victims of personal injury and wrongful death.
Before we show you how to find and locate this kind of specialist that's perfect for you, you may want to take a couple of minutes and find out exactly WHY you need a lawyer to help you protect your rights in a personal injury or wrongful death case. In this popular article, we ask the important question, "Are you the rabbit or the lion?"
Now that you know you need an experienced lawyer, here are 3 very good ways to find an excellent lawyer in your city and state.
And now that you've found a good lawyer using the approach and tools we recommend, here are 9 questions you need to ask every single lawyer you interview.
Free 95+ Page eBook…
If you'd like more detailed information about finding and hiring a lawyer, we suggest you get our popular free ebook entitled, "The Truth About Your California Personal Injury and Wrongful Death Case." You can visit our virtual bookshelf and read it online or download the ebook and read it later. We don't need your name or email address. Just click the link and get immediate answers to all your questions!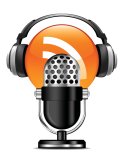 We also have a recorded live interview you can listen to. During the interview, one of our Senior Partners shared a slightly different approach to finding and interviewing the right lawyer for you. Click here to listen to the interview…
Posted By
Jackson & Wilson