Rotarians Doing Good Things!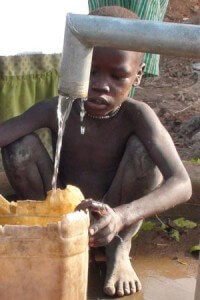 Water for Sudan: This morning the Monarch Beach Sunrise Rotary Club donated $2,000 to "Water for Sudan" to provide much needed water to Southern Sudan.
Water for Sudan is providing long-term solutions like education and drilling water wells. In fact, it has successfully drilled 88 wells bringing clean, fresh water to tens of thousands of people.
ShelterBox.org: And if that wasn't enough, our Monarch Beach Sunrise Rotary Club members "stepped up" big time to help the Japan earthquake and tsunami victims. Also this morning, our club mailed a $2,000 check to "ShelterBox" to immediately provide two shelter boxes to the Japan disaster areas. Last year, Monarch Beach assisted the Haiti earthquake victims by raising funds and donating several Shelterboxes.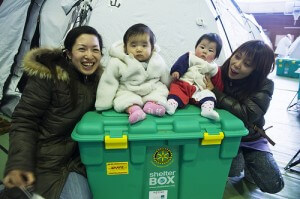 The "Shelterbox" solution delivers the essentials a family needs to survive in the immediate aftermath of a disaster. Each large, green ShelterBox is tailored to a disaster but typically contains a disaster relief tent for an extended family, blankets, water storage and purification equipment, cooking utensils, a stove, a basic tool kit, a children's activity pack and other vital items.
Romanian Mobile Library– Earlier this week Monarch Beach Sunrise Rotary donated $700 to help with "matching grant" with several other clubs to provide a mobile library to Romania.
To see what our International Committee has been up to, we invite you to take a look at our International Service book for 2009-2010.
_____________________________
If you're interested in helping, we invite you to join us at our next meeting or contact us at www.MonarchBeachRotary.com You may also be interested in our Japan Earthquake disaster Facebook site at www.Facebook.com/HelpingJapan and Twitter at http://www.Twitter.com/Rotary_Japan
Regarding the Water for Sudan project, you can also help show your support (and stay current on the issues) via Facebook http://www.facebook.com/WaterForSudan and Twitter http://twitter.com/waterforsudan
More ShelterBox information can be found at http://www.ShelterBox.org
Posted By
Jackson & Wilson