BIKERS, RUNNERS, AND WALKERS ARE THREATENED BY AN INCREASE IN DISTRACTED DRIVING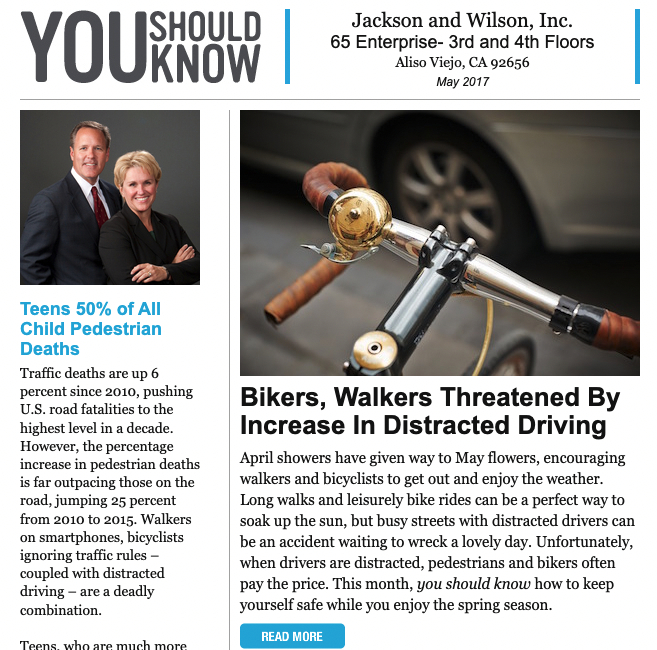 April showers will soon be giving way to May flowers, encouraging walkers, runners, and bicyclists to get out and enjoy the weather. Getting outside is the perfect way to soak up the sun. The only problem is that busy streets with distracted drivers are increasingly creating the possibility of accidents waiting to wreck the perfect day.
Unfortunately, when drivers are distracted, pedestrians and bikers often pay the price. Take a look at, and share, this issue of our monthly newsletter to find out how you can keep yourself safe while enjoying the spring season.
April is "Distracted Driving Awareness Month." Let's keep each other safe and sound. Please share with someone who needs to learn more about the dangers of distracted driving.
Thank you! -Mitch and Lisa
Posted By
Mitch Jackson