New Instagram TV Channel Answers Your Online and Social Media Legal/Biz Questions
Get Your Questions Answered on Mitch Jackson's New IGTV Show!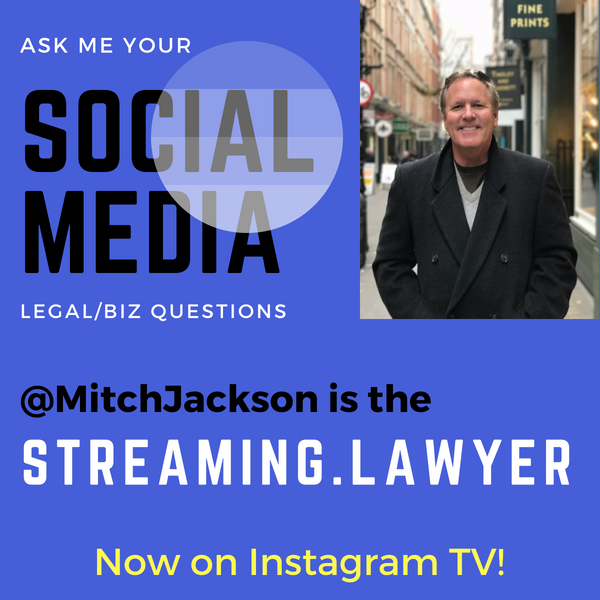 Have a small or medium size online (social media, digital) business questions?
No problem! Simply go to @MitchJackson on #Instagram, and DM Mitch with your questions (or click here to ask your questions).
Subject to his litigation and trial schedule, Mitch will do his best to jump on IGTV each day and answer your questions. While you're there, make sure to watch current and past episodes by clicking the new "IGTV" button at Mitch's Instagram profile and enjoy 32 years of daily biz, #legal, and #entrepreneur tips. The first episode dropped this week and you can watch it here!
A listing of each episode of Mitch's IGTV show can be found by clicking here.
Posted By
Mitch Jackson