$1,485,045.23 Settlement Reached in Broken Pelvic Bone Case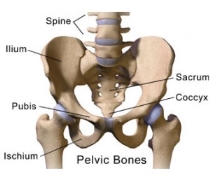 March 1, 2013, Orange County, CA: Our female client was a passenger in a vehicle operated by a young female teenage driver. The two friends were on their way home from high school to have lunch.
Without warning, the driver of the vehicle our client was in allegedly attempted an unsafe left-hand turn directly in front of oncoming traffic that had a green light. The vehicle was struck towards the front passenger side at a high rate of speed. The vehicle was then hit by a truck that was unable to avoid the first collision that happened only seconds earlier.
There were several people hurt with our client sustaining the most severe injuries. At the scene our client complained of headache and nausea and discomfort in her lower abdomen and hip regions. It was later determined that among other injuries, she had fractured her pelvic bone.
To her credit, the responsible driver admitted her inexperience may have been a contributing factor to causing the collision and she felt bad about what happened. We're hopeful that with this case being amicably settled, the two girls can continue with their friendship.
The total settlement was for the remaining available policy limits of $1,485,045.23. It is noted that the settlement was reached after filing a lawsuit, written discovery, depositions, and a trial date set.
This case was originally referred to us by fellow Rotarian and insurance expert, Joe Partise. We would like to thank Joe for his kind referral and the confidence he placed in our firm.
Posted By
Jackson & Wilson