THE TRAGIC DEATH OF JUNIOR SEAU- Football, Head Trauma and Brain Injuries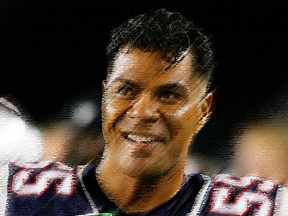 Star USC and NFL linebacker Junior Seau (43 years old) suffered from chronic traumatic encephalopathy when he took his life last May. Yesterday's test results are not a surprise to those of us who have litigated these types of tragic cases. It's common knowledge, even among the helmet manufactures, that multiple hits to the head can lead to traumatic brain injury (TBI) and neurodegenerative brain disease.
Based upon my personal handling of these cases, the risk of TBI begins with Pop Warner football and continues throughout the course of a player's career. TBI can happen in almost any sport and are not limited to the football field.
Below are links to several prior cases we've handled and football helmet and TBI cases we helped clients with. You'll note in the post, articles and videos that despite improvements made to football helmets, the risk of all football players, young and old, sustaining TBI are real and should clearly be clearly discussed and understood between coaches, parents and players.
Note- Here's an interesting video from Riddell that explains the risk of injury (and side impact injuries and concussions)…
Posted By
Jackson & Wilson