Spreecast CEO, Jeff Fluhr's Linkedin Endorsement
We recently received this very kind Linkedin endorsement from Spreecast CEO, Jeff Fluhr. As many of you know, Mitch uses this platform on a weekly basis and is excited to see what 2013 has in store for the entire Spreecast organization. If you haven't already done so, join Mitch on Spreecast today!
"Mitch is an amazing social networker and an all-around likable guy. I've watched his spreecasts and have been really impressed with his guests and the content. He's had so many notable people join him including Seth Godin, Leigh Steinberg and Chris Brogan.
It's not at all surprising that influential people from many walks of life want to talk to Mitch because he asks great questions, he's extremely smart, and most of all, he's a super nice guy."
— Jeff Fluhr is the CEO of Spreecast, the social video platform that brings people together for face-to-face conversation. He was also co-founder and CEO of StubHub, which sold to Ebay in 2007.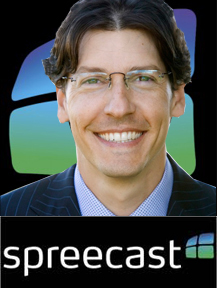 Posted By
Jackson & Wilson