New Endorsement from Fellow Personal Injury Lawyer, Christopher Russell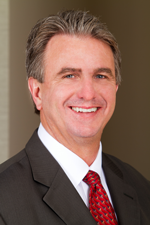 It's been a long week. Between dropping our daughter off at UCLA, having to deal with a couple of "fire drills" at the office, and jury duty on Tuesday, let's just say I came home Wednesday night extremely tired.
That was until I opened my email and found this very unexpected but much appreciated endorsement from fellow Orange County plaintiff attorney, Christopher Russell.
Chris is one of Orange County's outstanding personal injury lawyers and his comments made me smile. Thanks so much buddy. I hope you don't mind me sharing.
"Mitch is one of Orange County's best Personal Injury Attorneys. Not only does Mitch obtain consistently high awards for his clients but he is also as generous of a man as you will ever meet. Personal Injury attorneys normally don't endorse each other because it is such a competitive practice area.However, I practice Personal Injury Litigation & not only do I endorse Mitch as a Personal Injury Attorney for anyone in need of such services but if I needed my own Personal Injury attorney, Mitch would be the first one I would call. Mitch is old school regarding treating clients with respect & dignity but is on the cutting edge of technology, which benefits his clients tremendously. One needs only to go to his website to discern that this man has what it takes to be an effective advocate & communicator. However, the best thing about Mitch is that he is passionate about representing his clients well. Mitch is a bright star in our community & I strongly endorse him."
Posted By
Jackson & Wilson