Mediation and Arbitration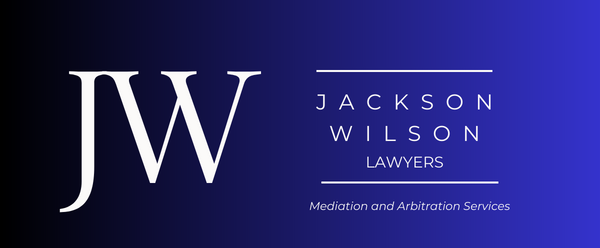 We are excited to share some news about our firm, Jackson & Wilson, Inc., expanding our alternative dispute resolution (ADR) department. In addition to traditional neutral services relating to personal injury, wrongful death and business litigation matters, we're now offering mediation and arbitration services designed around helping consumers and businesses resolve Web3, artificial intelligence and metaverse matters.
Our aim is to help parties efficiently resolve their disputes while avoiding expensive and protracted litigation. To achieve this, we're leveraging the power of digital technology to conduct most sessions via private Zoom and virtual conference room mediation and arbitration sessions. This format not only ensures confidentiality and convenience but also enables quick scheduling to expedite the resolution process.
We're enthusiastic about expanding our ADR services and we believe we can provide parties with more control over the process and the outcome. 
If you or someone you know could benefit from these services, we invite you to visit our website for more information. We would be more than happy to discuss any potential case or answer any questions you might have.
Thank you for your continued support. We look forward to helping you and your clients successfully navigate their disputes.
Posted By
Jackson and Wilson