Powerful Distracted Driving Website and Resources!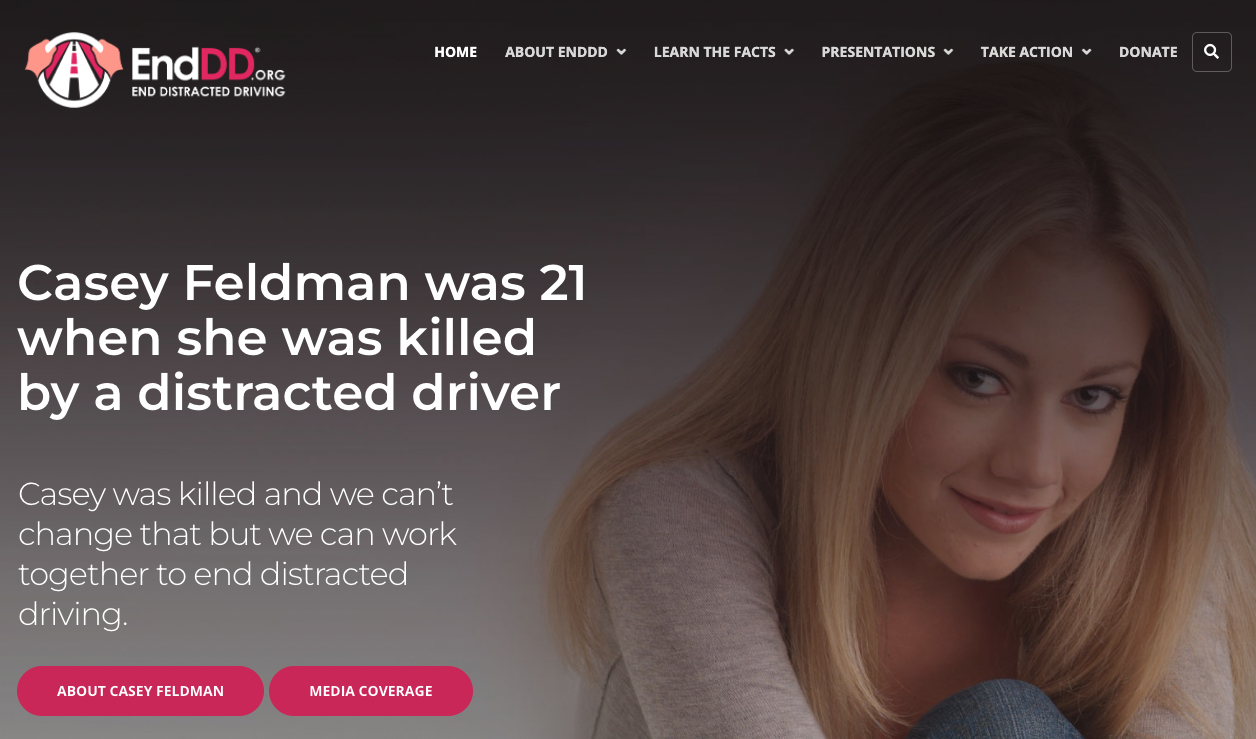 One of the best distracted driving awareness websites and resources is https://EndDD.org
Attorney Joel Feldman's daughter, Casey, was killed by a distracted driver at the age of 21, and this website reflects his family's effort to save lives by educating and informing others of the dangers of distracted driving.
April is Distracted Driving Awareness Month and it would be great if you would share Joel's resources with your family and friends all month long-- make that all year long.
Thank you.
Mitch and Lisa
PS- We're here in California if you need us.
Posted By
Mitch Jackson