California Auto Body Repair Consumer Bill of Rights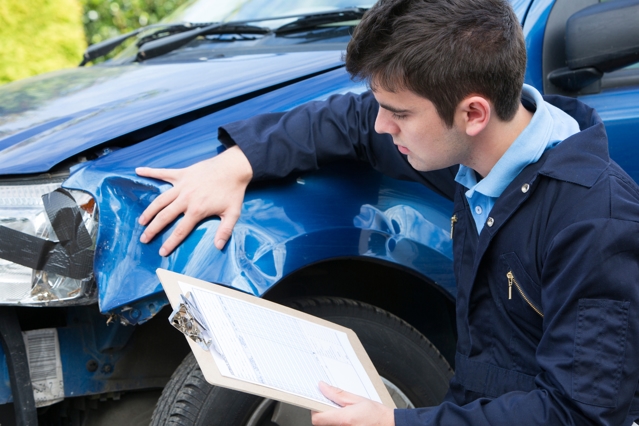 A California consumer who has his or her automobile, truck or motorcycle damaged in an accident, is entitled to:
Select the auto body repair shop to repair auto body damage covered by the insurance company. An insurance company shall not require the repairs to be done at a specific auto body repair shop.
 
An itemized written estimate for auto body repairs and, upon completion of repairs, a detailed invoice. The estimate and the invoice must include an itemized list of parts and labor along with the total price for the work performed. The estimate and invoice must also identify all parts as new, used, aftermarket, reconditioned, or rebuilt.
 
Be informed about the coverage for towing and storage services.
 
Be informed about the extent of coverage, if any, for a replacement rental vehicle while a damaged vehicle is being repaired.
 
Be informed of where to report suspected fraud or other complaints and concerns about auto body repairs.
 
Seek and obtain an independent repair estimate directly from a registered auto body repair shop for repair of a damaged vehicle, even when pursuing an insurance claim for repair of the vehicle.
 
To report complaints within the jurisdiction of the Bureau of Automotive Repairs about an auto body repair shop:
Toll Free 866.799.3811
California Department of Consumer Affairs
Bureau of Automotive Repair
10949 North Mather Boulevard
Rancho Cardova, CA 95670
www.autorepair.ca.gov
To report complaints within the jurisdiction of the California Insurance Commissioner:
Toll Free 800.927.HELP or 213.897.8921
California Department of Insurance
Consumer Services Division
300 South Spring Street
Los Angeles, CA 90013
www.insurance.ca.gov
_____
Mitch Jackson and Lisa Wilson are the founding partners of Jackson & Wilson, Inc. (1986), a top-rated (ability and ethics) California litigation and trial law firm. Get your questions answered and connect via https://JacksonandWilson.com or call/text 800.661.7044
#propertydamage #automobilerepair #motorcyclerepair #truckrepair #propertydamageclaims #californiapropertydamageclaims #californiapersonalinjury #californiawrongfuldeath #personalinjury #wrongfuldeath #mitchjackson
Posted By
Jackson & Wilson, A Law Corporation