The Truth About The McDonalds Hot Coffee Case
In 1992, 79-year-old Stella Liebeck was a passenger in a car that was stopped in the parking lot of the McDonald's where she had bought the coffee. She had the cup between her knees. While adding cream and sugar, the cup tipped over and spilled the entire contents on her lap.
Stella was wearing sweatpants that absorbed the coffee and kept it against her skin. She was hospitalized for 8 days with 3rd degree full thickness burns (down to the muscle and fat). Here are several public pictures. If this was your mother or grandmother, how would you feel?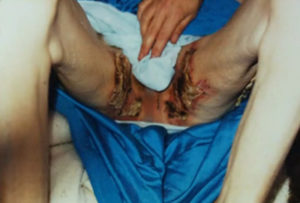 ---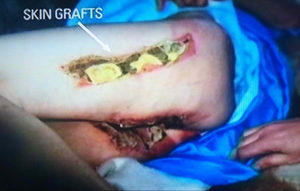 Before this happened, McDonald's had received more than 700 previous reports of injury from its coffee, including reports of third-degree burns. Despite this, it did nothing.
Stella offered to settle the case for $20,000 to cover her medical expenses and lost income. McDonald's never offered more than $800. The case went to trial.
The jury found in favor of Stella but also found she was partially at fault for her injuries, reducing the compensation for her injuries accordingly. Upset by McDonald's unwillingness to correct a policy despite hundreds of people suffering injuries, the jury also awarded Stella the equivalent of two days' worth of revenue from coffee sales for the restaurant chain. The original punitive damage award was ultimately reduced by more than 80 percent by the judge. A confidential settlement was then reached which is reported to be less than $500,000. Most people never learn about these final details.
Unlike the "alternative facts" reported by the media and big corporations, after hearing the true facts, one of the jurors said over the course of the trial he came to realize the case was about "callous disregard for the safety of the people." Another juror said "the facts were so overwhelmingly against the company."
There's more. A lot more. You can get more facts and read about the McDonalds Hot Coffee case here.
Posted By
Jackson & Wilson