Partners Meet Congressman Adam Schiff
Lisa and Mitch enjoyed a fascinating evening with Congressman Adam Schiffand friend, Serge Tomassian, at last Wednesday evenings Orange County World Affair Council meeting.
Congressman Adam Schiff is the ranking member of the House Permanent Select Committee on Intelligence. His presentation was on, "The Russian Threat to the US and the Democracies Around the World."
Serge was kind enough to reach out after learning of Mitch's great grandfather, Jesse B. Jackson, who served as U.S. Counsul in Aleppo in the early part of the 20th Century. Jackson's efforts reportedly saved thousands of lives during the Armenian genocide.
This was a fascinating evening that Mitch and Lisa will remember for many years to come.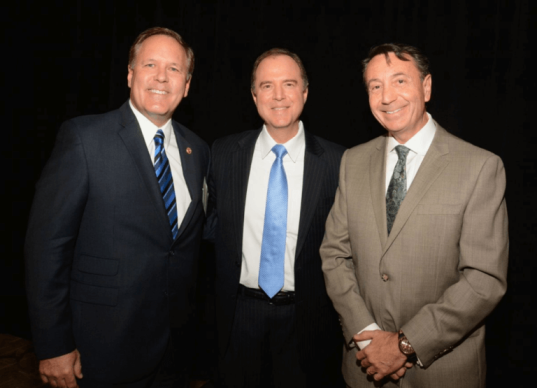 Posted By
Jackson & Wilson