Did Kanye West and/or Kim Kardashian Break The Law By Recording (Allegedly) Taylor Swift's Phone Call Without Her Consent?
The news is reporting that Kim Kardashian posted a video to Snapchat of a recorded phone conversation between the rapper, Kanye West and Taylor Swift. During the snap, there appears to be a short conversation wherein Swift gives some kind of "approval" of certain lyrics written by West for his song and album. In the song West raps, "I feel like me and Taylor might still have sex." It appears to me that the post was intended to show that contrary to Swift's earlier claims, the wording and of the song and where it would be posted were discussed between the two.
Now here's the deal. From a celebrity or music standpoint, I really could care less about any of the above. What does interest me is the issue as to whether or not Kardashian and/or West broke the law in California prohibiting someone from recording another persons call without their express permission.
California Wiretapping Law
In California, it is a crime to record or eavesdrop on any confidential communication without the consent of all parties. This is called a "two-party consent law" and is referred to as California's Invasion of Privacy Act ("CIPA"). The details can be found under California Penal Code §632. Simply put, if West and/or Kardashian secretly recorded this call, while in California and without Swift's permission, then a crime may have taken place in California.
This law was established to protect the right of privacy and to help make sure that confidential communications are protected. These types of communications are defined by California case law as being the types of conversations where at least one of the parties has a reasonable expectation of privacy that no one else is listening in or overhearing the discussion. Flanagan v. Flanagan (2002) 41 P.3d 575. This ruling also applies, in my opinion, to private online video chats or the use of hidden video cameras to record conversations. California v. Gibbons (1989) 215 Cal. App. 3d 1204.
The test of whether or not any of us, including Swift, have a reasonable expectation of privacy is an objective one. Absent Swift's consent, I believe that expectation is present in a private telephone call such as the one mentioned above which may have involved Kardashian and/or West and Swift.
If the call was made by a person on a speaker phone in a public or semi-public place and all parties knew this was happening, then the issue of whether or not there is a real objective expectation of privacy is probably not present. If everyone knew they were being filmed on a television or internet reality show, then again the reasonable expectation to privacy may be lacking. But, based upon published reports to date, that public type of call did not appear to happen here.
Civil Liability and Damages
In addition to the person who recorded Swift's private telephone conversation being exposed to criminal penalties, including fines and jail time, that same person may also be subject to civil damages under Cal. Penal Code §637.2. Under this code section, the law provides for a private right of action and civil lawsuit.
The civil claim may be brought by "any person who has been injured by a violation of this chapter," and that person may bring an action against the person who committed the violation for the greater of "either (1) $5,000" or "three times the amount of actual damages, if any sustained by the plaintiff."
Published reports list Kardashian and West's joint wealth as being substantial. As such, if Swift is damaged financially because of the any illegal recorded conversations, then under Cal. Penal Code §637.2(a), she may be able to seek monetary damages. In this case, the amount could be rather large.
My Take-A-Way For You
Regardless of which state you're making a telephone call in (and this probably includes online calls and videos), if you're thinking about recording the conversation with a California resident or business, make sure to first get written or recorded permission.
There's another legal issue relating to what Kardashian allegedly placed on Snapchat and that surrounds the legal tort commonly referred to as defamation. If you're interested in learning more about online defamation, click here.
So what do you think about the Kanye West, Kim Kardashian and Taylor Swift situation? How would you handle this if your private call was recorded and shared with the world?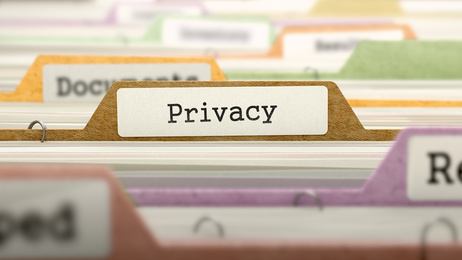 Posted By
Jackson & Wilson