565-foot Crane Collapse in Manhattan
Tragic Breaking News!
One person was killed while sitting in a parked car and three others were injured when a 565-foot crane collapsed in Manhattan. Apparently the crawler crane was in the process of being lowered into a secure position because the crane's manufacturer required it be secured when wind velocity reached 25 mph. Tragically, the safety process was never completed.
Our Recent Trip to New York
Not too long ago my wife and I were in New York. While walking through the streets, I couldn't help but be concerned about all the construction being done high above us. I wondered if accidents, falling debris and even cranes, ever caused injury to pedestrians walking below. Maybe it was just the lawyer in me, but I was surprised about how dangerous it could potentially be to walk beneath the high-rise construction jobs, especially if somebody cut corners and created a dangerous condition exposing all of us below to injury or even death.
So after learning about this morning tragic crane collapse after finishing up my early morning sunrise Periscope, I thought it would be a good idea to share the concerns I had while walking the streets of Manhattan with you. I also thought I'd explain how these cases often go, especially in the state of California where we practice law.
General Thoughts and Concerns
After all, the crane accident raises certain questions about whether or not the companies and people responsible for the proper construction and maintenance of the crane did their job properly. If the cause of the crane was due to an act of God (unexpected snow or high winds), then the collapse and subsequent harm and damages it caused my not be actionable to people walking on the street or businesses shut down because of the damage.
If on the other hand, the crane collapsed because somebody was careless, negligent or worse, intentionally failed to follow the safety rules to save a few dollars (reality check- this happens all the time), then people and businesses harmed and suffered damages may have legal recourse. Liability may also extend to help repair, fix and even replace the damage done to city streets and underground services damaged by the falling crane.
Here in California, the laws are just a bit different than the state of New York. Having said that, the general rules are that the owners of property where work is being done, such as the work performed by this crane, may indeed be liable to not only workers but also bystanders and local businesses for failing to use ordinary care.
After reading early news reports, it is my understanding the crane was being lowered because of high winds. Normally it's the responsibility of a general contractor or owner to correct dangerous conditions which should reasonably be known or anticipated. The question I have is whether or not a reasonable contractor knew or should have known earlier that the winds would exceed the recommended safety limit of 25 mph? If so, should the contractor or independent contractor have taken earlier steps to lower or secure the crane? I'm not privy to this particular instance, but liability often comes down to the issue of the foreseeability of the danger, and so it will be interesting to see what the experts determine.
Local and state construction statutes, regulations and laws will also often impose additional specific duties to owners and contractors using high rise cranes. These duties are often considered "nondelegable" which means the general contractor or owner may be liable even if it delegated responsibility for the work or task to an independent contractor. Again, the laws are different in each state, and local counsel should always be contacted for advice.
What I'm expecting to see in this case is the company (probably an independent contractor) responsible for the erection and maintenance of the crane to have contracted with the general contractor as to who is financially responsible for crane failures and resulting damages. Once investigators determine who did, or did not, follow all prevailing government codes, regulations, and laws, then and only then will we know where the ultimate responsibility falls in this particular crane failure.
If the cause of this crane was due to the fault or carelessness of the independent contractor who provided, set up and was bringing down the crane, then the general rule, at least here in California, is that the construction site owner or general contractor is not ordinarily vicariously liable for mistakes of the independent contractor. Having said that, there are so many exceptions to this general rule so only local laws and facts will determine whether the doctrine of vicarious liability applies in this case.
It is my understanding that there were a large number of people helping with lowering and securing the crane before it collapsed. If unqualified or inadequately trained employees were responsible for the structural failure, then this in and of itself may also raise liability theories. Negligent hiring and training of construction related employees often opens the door for liability claims.
Some states provide for additional theories of liability like the peculiar risk doctrine and strict liability. Each state is different with the applicability of these concepts differ across the country.
There are several available defenses to harm and damage caused by an owner, contractor or independent contractor, or their employees when cranes like this fail. One of the first things lawyers look for in defending these cases is to determine whether or not certain pre-filing documents such as a certificate of merit, have been properly prepared and filed. Again, there are different requirements in different states depending on the type of business and parties to an action.
Other defenses injured people and businesses need to be aware of are often called the statutes of limitations. What this means is that claims and lawsuits being brought for harm and damage caused by this crane collapse will need to be brought within a certain period. This may be as short as a few months to as long as four years or longer depending on the parties, issues, and state. The bottom line and take-a-way from this post are for you to understand that it's critically important for people to take proper immediate action to protect their rights. Otherwise, they may waive their rights forever.
In many states, employees of owners and contractors are not allowed to sue directly their employer for work-related injuries and damages. Instead, they are required to seek damages through their workers' compensation laws. There are exceptions to this rule but this defense often bars an employee from suing his employer. And in cases where an employee can bring an action against his employer, assumption of the risk, comparative and contributory negligence defenses may apply.
Conclusion
Once again, we are located in California and do not practice law in the State of New York, nor are we interested in doing so. I think we can all agree that the collapse of this 565-foot crane in New York should not have happened. I'll be interested in learning what the true cause is and whether or not it could have been prevented.
Your thoughts?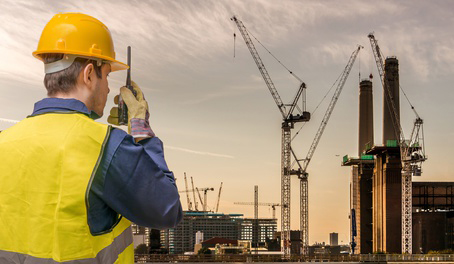 Posted By
Jackson & Wilson