New Client Testimonial From Local Business Owner
"Our family owned business was the victim of what we believed to be a frivolous lawsuit. Because we are fellow Rotarians and friends with Mitch and Lisa, we came to their firm, Jackson and Wilson, Inc., for help.
Within a day or two of retaining Jackson and Wilson, Mr. Jackson called to advise us that he had found 17 other almost identical lawsuits filed against other local businesses by the same plaintiff and same lawyer within the past four months. He raised concerns about the true motive of the lawsuits and suggested we were the victims of a frivolous "shakedown" case. Rather than pay what the plaintiff was asking, Jackson and Wilson defended our company and shortly thereafter got the lawsuit completely dismissed for nuisance value and to our complete satisfaction.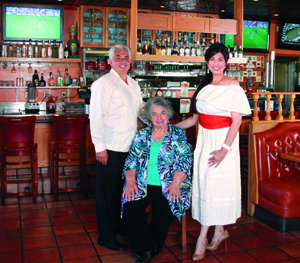 What we truly appreciate is that Jackson and Wilson provided a very personal service and treated us like family. They told us what they were going to do and then did just that. They acted quickly and because of their research, care, and effort, the case was resolved in a speedy fashion."
— Ricardo's Place | Local South Orange County Business | Community Leaders
Posted By
Jackson & Wilson