Presenting America's 2015 Top Safety and Justice Stories
Add one very special gift to your holiday list this year courtesy of the American civil justice system: safer products and services. Whether we're talking the toys we buy for our children, the drywall we install in our homes, the new cars we park in our garages, the guardrails that keep them on the road, or even the nursing home care we arrange for our elderly parents, several unsafe or unfair practices were uncovered in 2015 thanks to the courage of ordinary citizens and – when necessary – a court of law.
Before you hit the mall, you might want to check out our list before shopping for yours!
Read this month's information packed newsletter by clicking here or on the image below.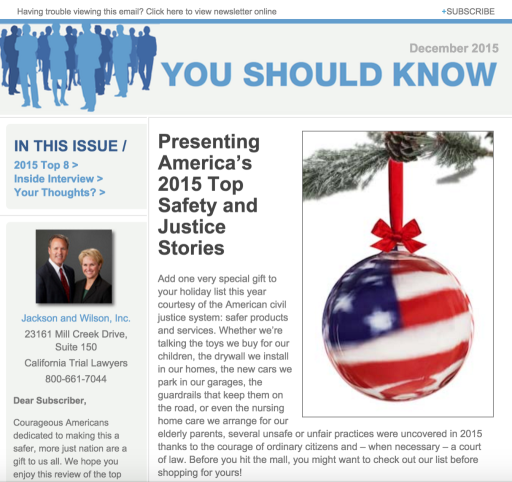 Posted By
Jackson & Wilson