Tattoos Fall Under Free Expression Protected by the First Amendment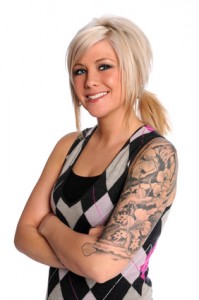 For the first the first time in US history, a state Supreme Court has ruled that getting a tattoo is free expression protected by the First Amendment. In September, the Arizona Supreme Court in the case of Coleman v. City of Mesa held that tattoos are a form of "purely expressive activity" or "pure speech" rather than merely "conduct with an expressive component."
Chief Justice, Scott Bales, wrote in the Coleman case that, "During the relatively brief lifespan of tattoo jurisprudence, most courts addressing the issue have held that the process of tattooing is conduct without an expressive component and therefore is not entitled to protection under the First Amendment."
In 2002, a South Carolina Supreme Court case found otherwise and said, "the process of injecting dye to create the tattoo is not sufficiently communicative to warrant protections and outweigh the risk to public safety." In an unrelated case, a U.S. Circuit Court of Appeals at San Francisco held in 2010 that tattoos are indeed a form of protected speech.
So what do you think? Did the Arizona Supreme Court and the San Francisco Circuit Court of Appeals get it right? Should tattoos fall under the free expression protection of the First Amendment?
Posted By
Jackson & Wilson