The Seal Beach Massacre
Earlier this week we were contacted by four of the families who lost loved ones in the Seal Beach Salon Meritage shootings. Many locals are not aware of the fact that the eight people who were killed by a lone gunman represent the deadliest mass murder in Orange County history.
The good news is that the alleged shooter is in custody. The bad news is absent a guilty plea, his criminal case will in all likelihood takes years to resolve.
We have already advised the families that if they decided to pursue a civil wrongful death case, they needed to understand how the criminal prosecution and civil wrongful death cases would, in all likelihood, be handled at the same time. We suggested they download and read (starting at page 29) our book, "The Truth About Your California Personal Injury and Wrongful Death Case".
Normally a defendant in these types of cases is not covered by liability insurance and so it's difficult for the victims and their families to obtain a financial recovery. However, this case may be different.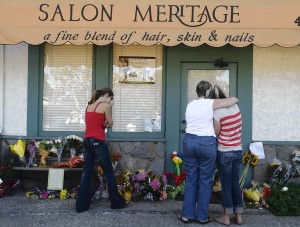 As we understand the facts, the alleged shooter had settled a large personal injury case several years earlier and there may be substantial funds available to compensate the families of the victims. That is, so long as these funds don't mysteriously disappear.
There are steps that can be taken to try and protect any funds or assets from being fraudulently conveyed until a civil case is settled or goes to trial. The defendant, his current spouse and anyone else having management and control of these funds needs to be placed on notice and understand that it is unlawful to deplete or otherwise transfer assets (including but not limited to bank accounts, retirement accounts, personal injury settlements, and real property including equity) to avoid payment on any potential or actual civil judgment. A protective court order should be obtained by these families prohibiting anyone from touching these funds.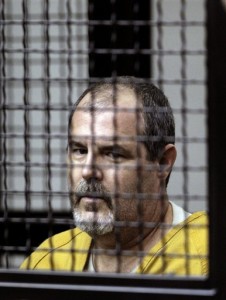 As set forth in the Uniform Fraudulent Transfer Act and codified in California Civil Code §3439:
… " (a) A transfer made or obligation incurred by a debtor is fraudulent as to a creditor, whether the creditor's claim arose before or after the transfer was made or the obligation was incurred, if the debtor made the transfer or incurred the obligation as follows: (1) With actual intent to hinder, delay, or defraud any creditor of the debtor…"
Established state and federal case law have found a conveyance to be fraudulent even if there is only a "hint" of a pending claim, liability or litigation. Any person or entity assisting or advising a potential or actual judgment debtor to participate in a fraudulent conveyance may also be held accountable under a conspiracy to defraud theory.
What many civil defendants and debtors are not aware of is that these fraudulent transfers not only violated the UFTA, the California Civil Code, and case law, but they also may be interpreted as being criminal in nature.
For example, California Penal Code §154(a) states in part:
"Every debtor who fraudulently removes his or her property or effects out of this state, or who fraudulently sells, conveys, assigns or conceals his or her property with intent to defraud, hinder or delay his or her creditors of their rights, claims, or demands, is punishable by imprisonment in the county jail not exceeding one year, or by fine not exceeding one thousand dollars ($1,000), or by both that fine and imprisonment. (b) Where the property so removed, sold, conveyed, assigned, or concealed consists of a stock in trade, or a part thereof, of a value exceeding one hundred dollars ($100), the offense shall be a felony and punishable as such…"
The bottom line in a case like this is for the victim's families to understand that they need experienced legal assistance to protect their rights and to protect against any assets from being wrongfully transferred or hidden. By retaining counsel to investigate the facts and to take all possible legal steps to "freeze" or otherwise "protect" the assets, these families will only then be able to focus 100% of their attention to taking care of the important personal matters.
Similar cases…
Woman who attacks father and murder's son found guilty of murder. Judgment in civil wrongful death case for $5,000,000.
Excessive use of force by sheriff deputies results in death. Family obtains $5,500,000 jury verdict
Posted By
Jackson & Wilson