"Street Fighter of the Year" Nomination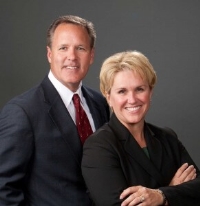 Mitch was recently nominated for the 2011 Consumer Attorneys of California's "Street Fighter of the Year Award. This award is designed to highlight work done by a plaintiff's lawyer who has litigated a case that creates a more just society, regardless of personal benefit or financial gain.
For the past two decades, Lisa and Mitch have been active and proud members of the Consumer Attorneys of California (CAOC). For those of you not familiar with this organization, it's mission is to seek justice for all by:
Preserving and protecting the constitutional right to trial by jury for all consumers and championing the cause of those who deserve redress for injury to person or property and resisting efforts to curtail the rights of such injured persons;
Encouraging and promoting changes to California law by legislative, initiative or court action, opposing injustice in existing or contemplated legislation, and seeking to correct harsh, unjust and oppressive legislation or judicial decisions;
Advancing the common law and promoting the public good through the civil justice system and concerted efforts to secure safe products, a safe workplace, a clean environment, and quality health care;
Upholding the honor, integrity, and dignity of the legal profession by encouraging mutual support and cooperation among members and promoting the highest standards of professional conduct; and
Inspiring excellence in advocacy and advancing the finest traditions of jurisprudence through training, education, and scholarship.
Posted By
Jackson & Wilson